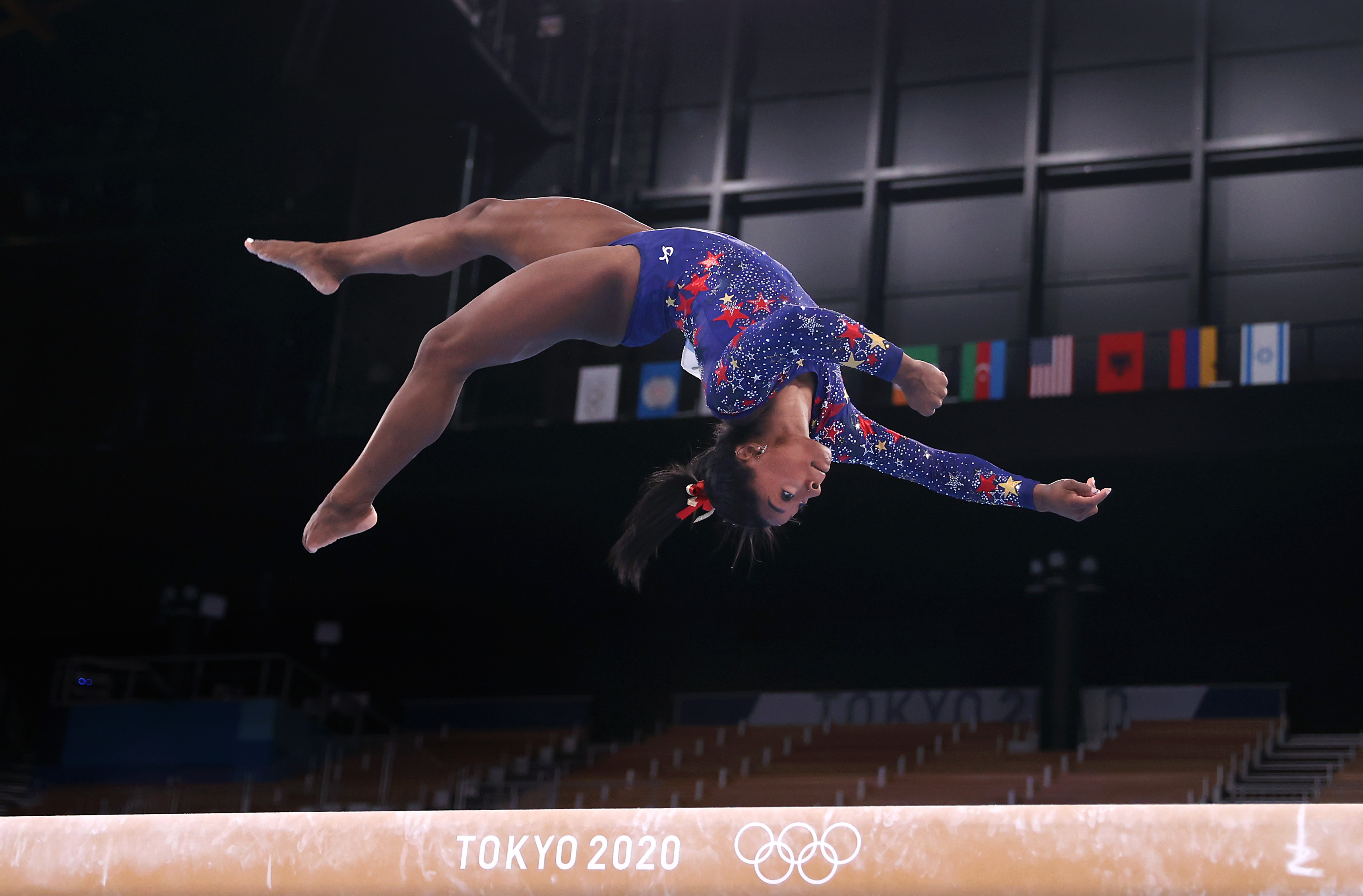 Simone Biles has been taking her status day by day since she first withdrew from the gymnastics team final last week. One day ahead of the last possible event she could join in Tokyo, her team was finally able to deliver good news.
"We are so excited to confirm that you will see two U.S. athletes in the balance beam final tomorrow – Suni Lee AND Simone Biles!! Can't wait to watch you both!" USA Gymnastics announced early Monday morning.
How can I watch Simone Biles in the balance beam event?
To watch Biles' return to competition and the rest of the gymnastics events, click the links below.
Event finals for women's gymnastics: Tuesday, Aug. 3, 4:53 a.m. ET (Stream)
She is slated to compete third in the women's individual balance beam final.
Who is competing for Team USA in balance beam?
Biles finished seventh in qualifiers with a 14.066, while Lee finished third at 14.200 — meaning they will both have a chance to earn a medal in the final women's gymnastics' event.
Who is expected to win women's balance beam?
A pair of Chinese gymnasts, Chenchen Guan and Xijing Tang, will be the ones to beat after leading the July 24 qualifiers with scores of 14.933 and 14.333, respectively.
Romania's Larisa Iordache (4th in qualifiers) and Canada's Elsabeth Black (6th in qualifiers) will also be ones to watch.
Yufei Lu of China, who came in fifth, ahead of Biles, will not compete due to gymnastics' rule limiting just two competitors per country in the final.
"Saturday Night Live" writer and personality Michael Che came under fire after sharing an offensive joke about Olympics gymnast Simone Biles on Instagram, later clearing his account of all posts.
Will Simone Biles compete in any other Olympics events?
After qualifying for every possible event women's gymnastics offers — an achievement she didn't even reach in her record-shattering 2016 Olympics — Biles had gradually withdrawn from every other event before balance beam.
Since balance beam is the final event in the women's gymnastics lineup this year, this will be her last opportunity to win an individual medal in Tokyo. She earned a silver medal as part of the U.S. team's all-around performance.
In Sunday's vault, Mykayla Skinner — who initially wasn't anticipating having a chance to compete in the event — took advantage of Biles' absence, stepping in and winning a silver medal for the U.S. team.
U.S. gymnasts are still winning medals without the marquee name Simone Biles. NBCLX Storyteller Chase Cain, who is covering the Olympic Games from Tokyo, talks about the USA gymnastics team and how athletes are winning medals while supporting and relating to the pressure Biles said she is feeling.