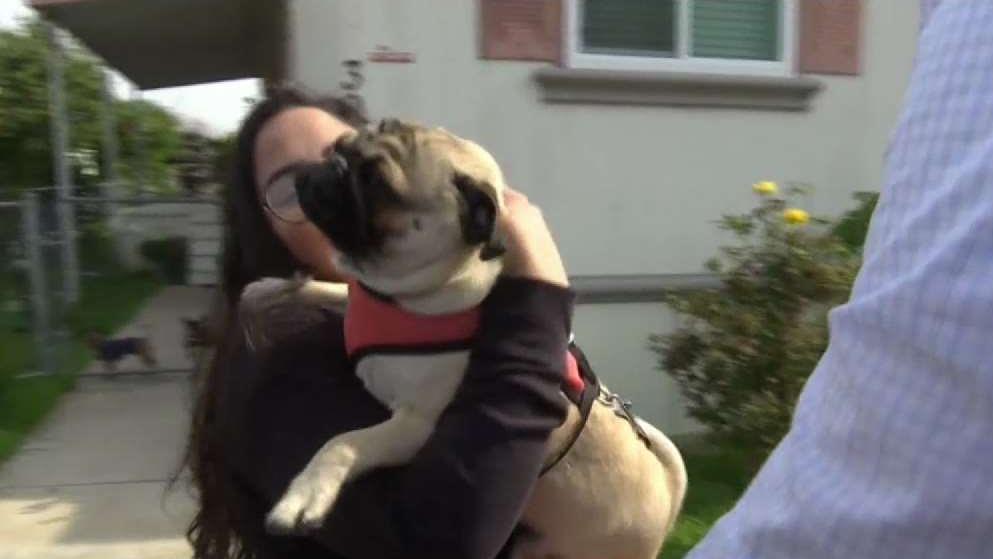 Watch your pups. A cable company employee was caught stealing a dog from a home in Riverside. 
Below are four stories to read today on nbcla.com
Video: Cable Employee Steals Puppy From Riverside Home
The owner of the dog took to social media to let the cable company know what was caught on surveillance video. Read here what the company's response was and what the owner is asking in return. 
'Kid' Around at Underwood's Springtime Easter Fest
Wondering where to spend Easter with the kiddos? Look no further. Here are the details about the Springtime Easter Fest at Underwood Family Farms.
Salvadoran Man Achieves Dream of Becoming US Citizen
This man fleed civil war in El Salvador 40 years ago, and this week he finally became a US citizen. Read his story here.
10-Year-Old Boy Struck and Killed by Vehicle in Torrance
A driver tried to avoid hitting a dog when the little boy crossing the street got hit. Witnesses believe the boy was crossing the street, coming from a nearby park when the tragedy occurred.